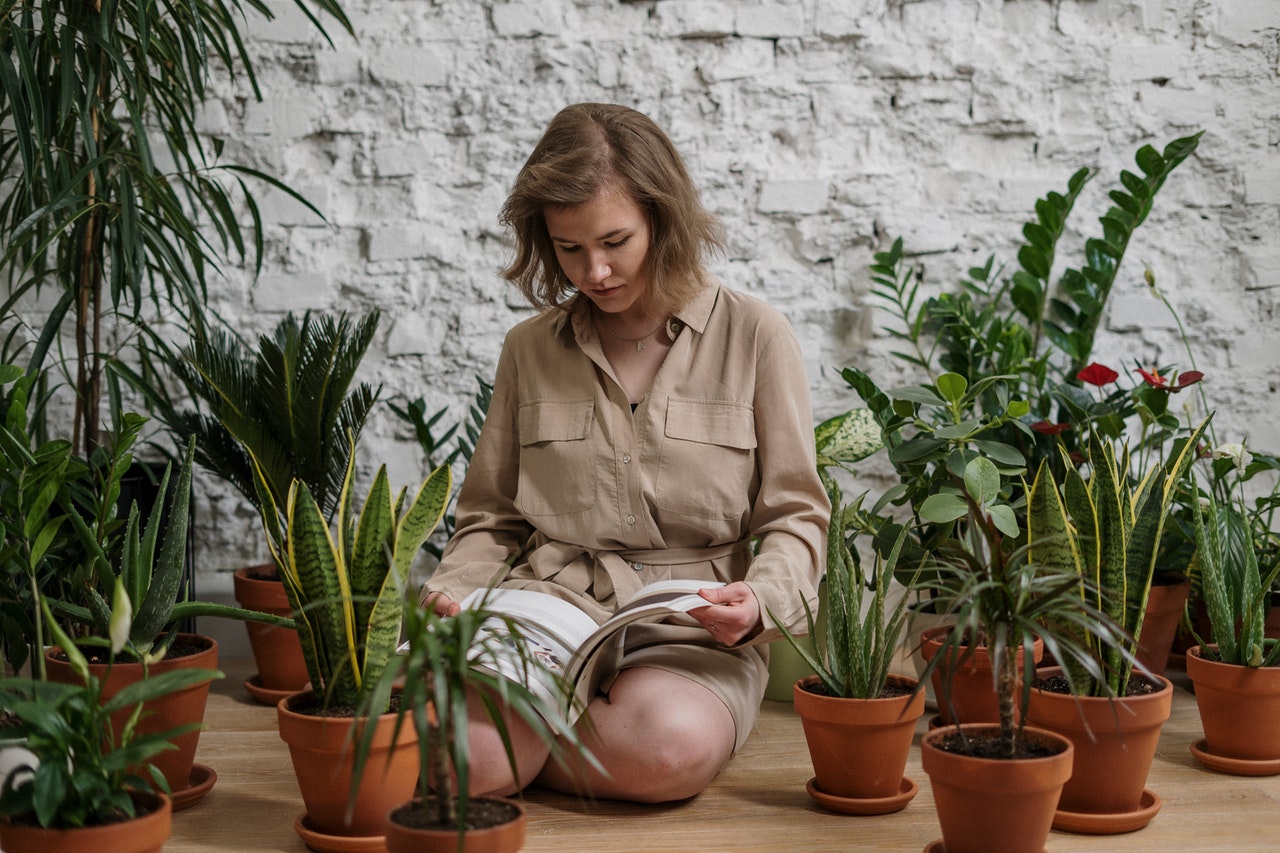 The best conservatory plants that love the sun
Everyone knows that plants love the sun — it's biology 101! And as you might have guessed, this means that they tend to thrive in glass structures like conservatories and orangeries that receive lots of sunlight.
But did you know that some types of plants love direct sunlight more than others? That's right, more sun isn't always the best thing for some species of plant. While some flourish in sun-drenched rooms, others fare much better when tucked away in a cool, shady spot.
If you're planning on turning your new conservatory into a houseplant haven, we're here to help. In this article, we'll be discussing some factors you should consider when plant shopping for your space.
Let's get started…
How big do you want your plants?
First up — size. How big do you want your plants to be? And importantly, how big do you want them to grow?
While some plants will just grow taller and taller until they reach your ceiling, others will stay relatively petite. If you're set on getting plants that are hardwired to grow tall but want to prevent this from happening, you'll need to prune them. This isn't usually too difficult, but it can take some time. 
This leads to our next question…
How much upkeep do you want to do?
Everyone begins their plant-owning career enthusiastic and optimistic about their plant-caring abilities. Still, you might want to be realistic about how much TLC you'll be able to give your plants over their lifetimes.
If you have a bad track record with keeping your plants alive, travel away from home frequently, or want plants that are as hassle-free as possible, this should all determine your choice of plants.
While it can be tempting to get climbing plants for your conservatory walls or lots of stunning tropical plants with very specific requirements, this will call for more time from you. It's better to make sensible decisions now than feel disappointed when your neglected plants begin to suffer.
Or course, if you're set on making horticulture your new hobby, then get the plants you fancy! Just make sure you research their needs and keep track of their needs, especially if you'll be keeping lots of different plants in your conservatory.
What temperature is my conservatory?
Conservatories tend to be positioned to receive lots of sunlight (and have large glass windows to let it in). So, it's no surprise that plants native to hot and humid climates are well-suited to these structures.
If you've always wanted to keep plants that don't grow in the UK, now is your chance!
Just keep in mind that in the middle of summer, conservatories can become incredibly dry. If you choose plants that need humidity, you can get around this by placing their pots on a saucer filled with water and misting the leaves frequently.
This being said, if you live in a very cold area of the UK or have an old conservatory that gets chilly (and could probably do with an upgrade), then don't buy lots of tropical plants and expect them to flourish. Check the temperature of your conservatory in winter and summer and have a think about what's suitable. 
Large conservatory plants
Now on to some recommendations.
Here are a few large conservatory plants that can really make a statement:
Easy-care conservatory plants
These easy-care plants are hardy enough to survive in a home with a forgetful plant-owner:
Which plants won't survive well in a conservatory? We recommend keeping any shade-loving plants in your home rather than in your conservatory (for obvious reasons). You should also keep in mind that some specimens, like spider plants, can easily bleach in the sun. 
Well, that's it from us. Enjoy filling your conservatory with lots of wonderful, vibrant plants! 
If you want to get your conservatory up to scratch before you start decorating, get in touch to chat about our conservatory upgrades and roof replacements.