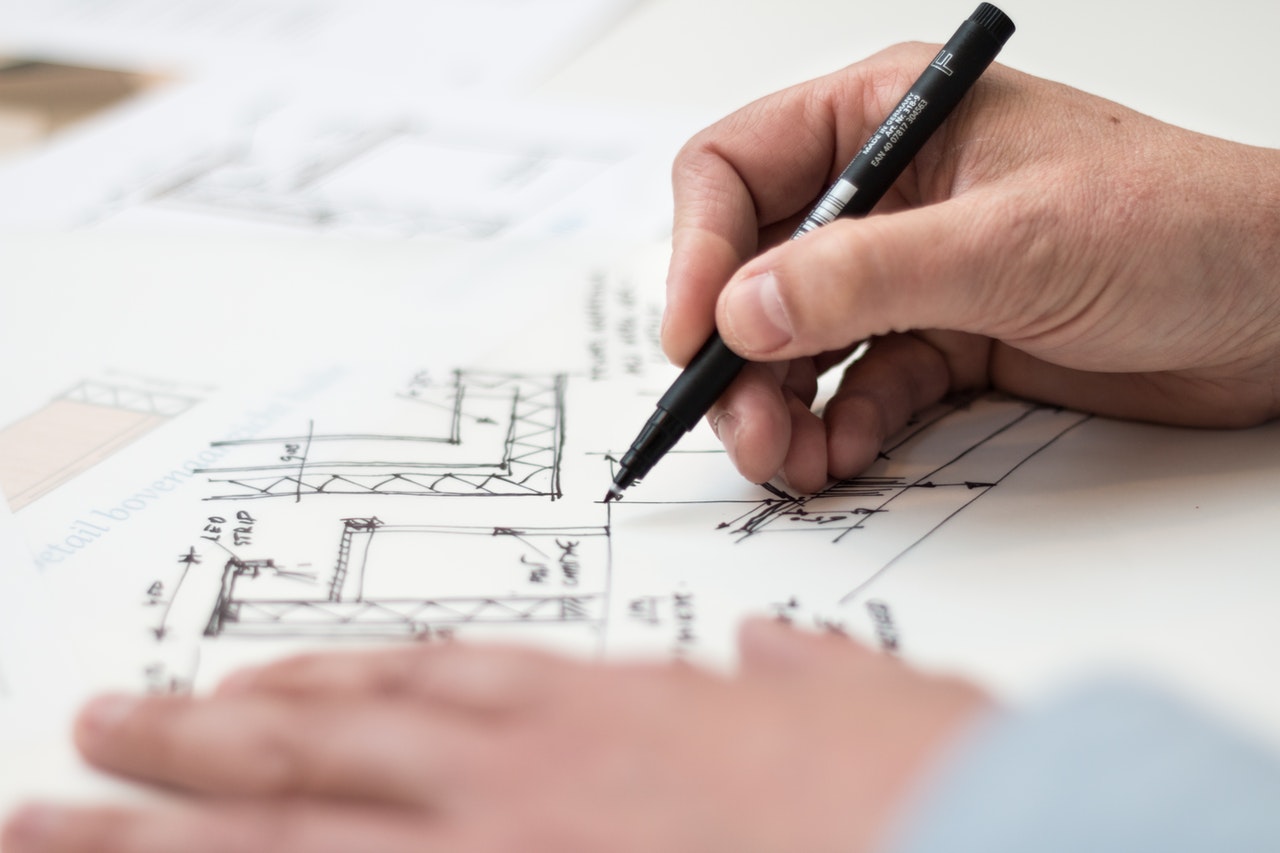 Do I need planning permission for a conservatory in Cornwall?
Getting a conservatory? Congratulations — what a good idea!
If you're not quite looking for a full extension, conservatories are a cost-effective way to extend your home and brighten up your interior space.
While it's easy to get carried away with the exciting parts of your new purchase, such as styling your space, there are some practical things to think about. What's the first thing you should look at when building a conservatory? Planning permission.
Before you get nervous, don't worry! We're here to make it easy. Plus, if you thought that you didn't need planning permission for your conservatory, you're not entirely wrong. You might not. 
There are just a few things about the limits of permitted development that you should be aware of, and we'll be covering them in this article.
Let's get started…
Building regulations for conservatories
Let's start with the good news. In the UK, the majority of new conservatories don't require any planning permission at all. As they're usually allowed as 'permitted development', you probably won't need to go through the hassle of getting your local authority's approval.
Still, your new conservatory will need to meet a few basic requirements. Your conservatory must not:
Cover more than half the area of your original house.

Be more than four metres high, extend more than four metres from a detached property, or three metres from any other house (with a few exceptions).

Be constructed to exceed the highest part of your home's original roof.

Exceed three metres in height at the eaves if it is within two metres of a boundary.

Be constructed forward of the 'principal elevation'. 

Be constructed forward of the 'side elevation' if it fronts a highway.
Plus, it can't include:
A microwave antenna, e.g. a TV aerial.

A Chimney, flue, or soil or vent pipe.

Balconies, verandas, or other raised platforms.

An alteration to your home's original roof.
Keep in mind that more conservatory regulations apply to single-storey extensions, side extensions and multi-storey extensions. You can find information about this through the Planning Portal (plus some extra details about the requirements mentioned above). 
How big can my conservatory be?
Good question. For a new conservatory to abide by permitted development rules, it must be less than 30 square metres in floor area. If you're hoping to get one larger than this, then you'll need approval. 
To get a single-storey structure without needing planning permission, you need to make sure it won't extend past the rear wall of your original property by:
Over four metres for detached houses.

Over three metres for other houses. 
If your plan is to exceed this, you'll need to apply for 'Prior Approval'. 
How much glass does a conservatory need?
This might seem like a strange question, but there are minimum glass coverage requirements that new conservatories must meet.
You'll need to ensure that at least 75% of your conservatory roof and 50% of the walls are glazed or translucent. This percentage isn't usually much of a problem, as conservatories tend to be mostly glass. 
Still, if you want to make your conservatory more 'covered' like an extension, you'll need to pay attention to these ratios. If you want less glazing, you'll need to get planning permission.
Try not to worry too much about working out your conservatory's ratios — an experienced provider will keep an eye on this for you. They won't go ahead with any designs that break permitted development rules.
Does a conservatory need foundations?
Even though a conservatory isn't an extension in the conventional sense, it's still a permanent structure being added to your property. Therefore it needs structural integrity, AKA: foundations.
This factor might sound like more technical admin for you to figure out, but it's not. Again, a good provider will visit your house and see what kind of foundation you require. There is no strict depth that your foundations must be, so they'll base it on the weight of your planned structure and the properties of the soil.
A strip foundation is the usual go-to, but you might require a pile foundation if you're building on slightly more unstable ground.
If you have any questions about the specifics, just ask your provider. They'll be able to talk you through the details of your build. 
Are there regulations for conservatory glazing?
Yes! Just as normal homes need to meet glazing standards, conservatories do too. The glass in your structure must conform to certain safety and efficiency requirements. 
Providers already know about this, so they won't fit your structure with inadequate glazing. 
There are usually a few glazing options for conservatories, so ask your provider what they can do for you. For example, at AGS windows, we offer UV resistant glazing, self-cleaning glass, and Stadip Silence laminate alongside standard double glazing. 
Do I need planning permission to get a radiator in my conservatory?
If your radiator is going to be an isolated mains radiator, you won't need planning permission to install it. This is because you can control it separately from your central heating.
Aside from an isolated mains radiator, you could also use an electric heater or install underfloor heating. Anything that has an independent heating system is fine!
If you install an integrated central heating system in your conservatory, then you'll need to comply with heat loss regulations.
Does a conservatory need external doors?
Yes, your conservatory will need external doors. In fact, it must have two sets of doors — one that connects your conservatory to your house and one that connects it to the outside.
The type of door you go for is pretty much up to you! French doors are popular (for both interior and exterior doors) as they open wide for easy access and let lots of light shine through.
If you want to create a new structural opening between your conservatory and your house, then you will need planning permission.
AGS Windows
While it might seem like there are lots of rules, most conservatory plans meet these requirements without alterations. At AGS Windows, we've helped many homeowners achieve their ideal conservatory without needing to apply for planning permission. If you know what you're doing, it's easy!
To discuss further, give us a call or drop by our Exeter showroom.