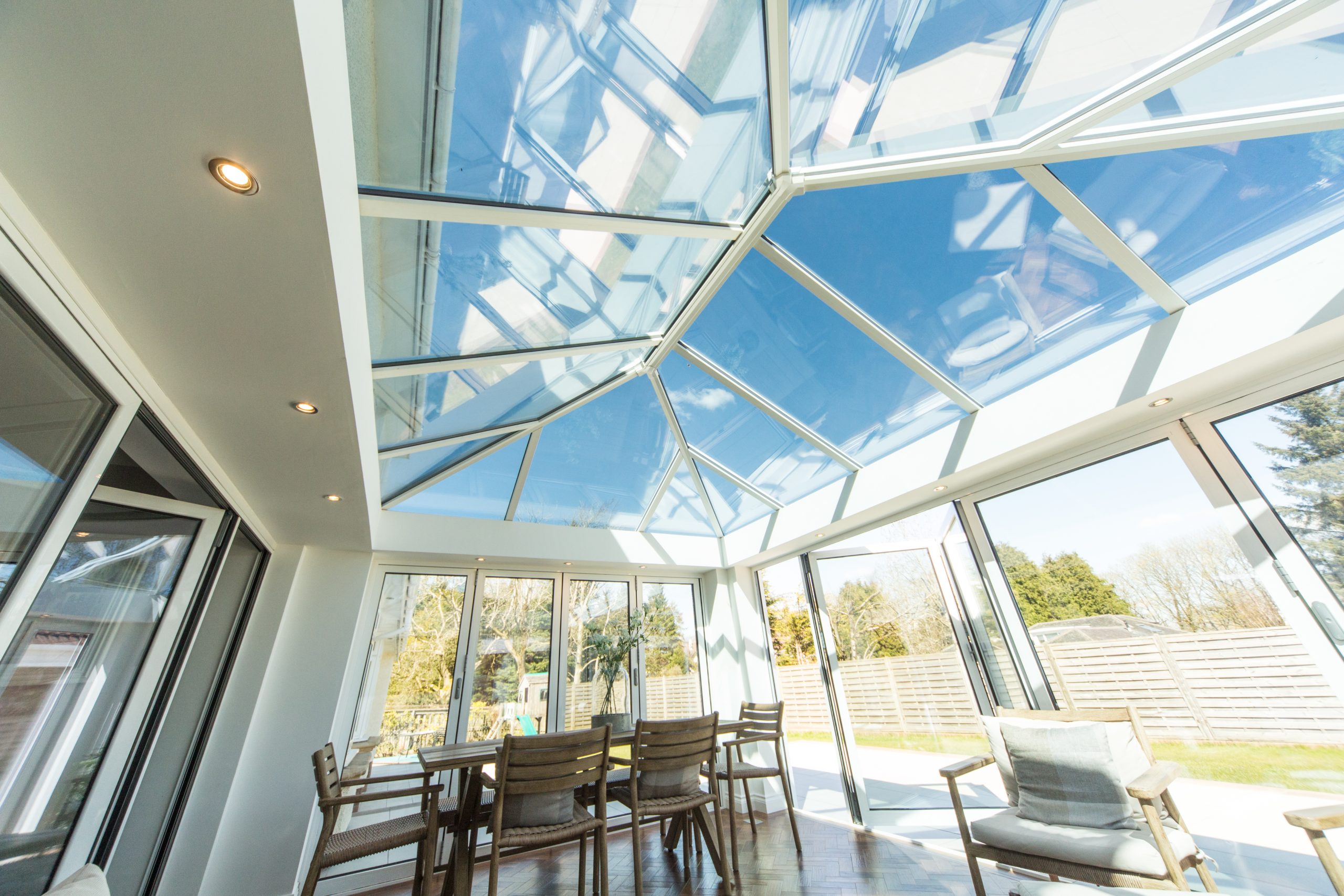 Conservatory designs you hadn't thought of
So, you've decided to get a new conservatory — great! Now you just need to settle on which type.
While you might know that there are options such as Victorian, Edwardian, and Gable, did you know that there are many less well-known conservatory details that you can incorporate into your structure? 
That's right!
And if you choose to get a bespoke conservatory, we can take the different conservatory elements that you like and work them into your new structure.
We want you to make the best home improvement decisions possible. So in this article, we'll take you through some conservatory designs you may not have thought of.
Have your pen and paper at the ready! You might want to take some notes…
What do you want your conservatory for?
When planning your new conservatory, the first thing you need to think about is — what do you want your conservatory for?
Do you want an extra room that you can use all year round? Perhaps you're hoping to create a home gym? Do you just want a space where your houseplants can thrive? Here are some conservatory ideas if you're unsure.
The function of your conservatory will impact the features that you may want to incorporate into the design (as well as the size and shape!). That's why it's a good idea to jot down your vision for the room. You might even realise things as you go. Plus, this will be handy for us to look at when we sit down to discuss your conservatory plans.
For example, are you planning to use the space to host guests and act as a bridge between your home and the garden? You might want a large open-plan space with bi-folding or patio doors that blend the inside and outside. Just something to think about!
Now onto some design details to consider…
Dwarf walls
Rather than having a conservatory made from floor to ceiling panes of glass, you can ask for dwarf walls. These are low walls that run along the bottom part of the walls. They help to create a more 'permanent' feel and many homeowners like how they blend the conservatory into the rest of the house.
Pillars
While we're on the topic of dwarf walls, it's worth noting that you can add pillars (otherwise known as loggia columns) to work with these walls. While shorter columns can sit on the dwarf wall, you can also build the full height columns without needed dwarf walls at all.
Choose between smooth columns for a clean and simple effect or fluted columns for a touch of intricate design. Plus, plinth caps and sills can add a striking finishing touch to the overall look of the structure. 
If you opt for full height pillars, then think about where you'd like to place them. They can be added to the corners, between the window frames, at the abutment to your property, or either side of your conservatory doors. You can also choose whether you'd like brick pillars or aluminium columns, so mull over the aesthetic that you're aiming for.
Cornices
If you want your conservatory to make a statement and look like an integral part of your property, you can ask for cornices. These do wonders for merging conservatory walls and frames together with the roof. Plus, they'll hide your guttering and rafter ends from view to make your conservatory as aesthetically pleasing as possible.
Tiled roof
If you were torn between getting a full extension or a conservatory, why not opt for a tiled roof conservatory? This will help your conservatory feel like an extension but at a fraction of the cost.
While many people like tiled roof conservatories for the aesthetic, they're also an extremely practical option. A tiled roof will make your structure extra insulative and suitable for year-round use. 
Plus, they'll provide you with shade when you need it, but still fill your room with lots of natural light due to the glass sides and doors. If you still want to let more light into your home, you can always add a roof light!
L or T shaped
Do you have limited space to fit your conservatory into? Perhaps you just want a conservatory in a slightly less conventional shape? 
Say goodbye to standard rectangles and hello to an L or T shaped conservatory!
An L shaped conservatory is a great idea if you want your conservatory to wrap around the outside of your property or tuck behind a garage. On the other hand, a T shaped structure with a central projection always looks lovely on detached houses with spacious gardens.
Orangery
While this isn't a conservatory design idea, it's certainly worth pointing out!
Unless you're completely set on getting a conservatory, consider opting for an orangery instead. 
While an orangery is very similar to a conservatory, as a hard wearing structure with dwarf walls, it is slightly more akin to an extension. These structures contain less glass than conservatories, so don't receive quite as much light or get nearly as hot in the summer.
Like a tiled roof conservatory, an orangery is a great compromise if you're facing the classic conservatory vs. extension dilemma.
Ultraframe conservatories 
Aside from the design features we've just mentioned, you should also think about who you want to design and build your conservatory.
We've seen a lot of conservatories in our time and know how to spot a poor design. 
To provide our clients with the best conservatory technology on the market, we've become registered Ultraframe installers. Impressed by their expertise, innovative design options (such as their Ultraframe cornice, insulated columns, and pelmet system), and high-performing roof systems, we knew they were the right partner for us.
Your conservatory design and the materials used to make it are just as important as a well-executed installation, so pay attention to every detail.
AGS Conservatories
Ready to chat to one of our experts about your new conservatory? Give us a call! Whether you're wanting a standard design or highly bespoke option, we can help!
We also recommend dropping by our Exeter showroom to see our Victorian, Lean-to, Edwardian/Georgian, Lantern roof, Gable, Tiled roof, and Bespoke conservatory examples in person. But to get a little more inspiration right now, see our online brochure.