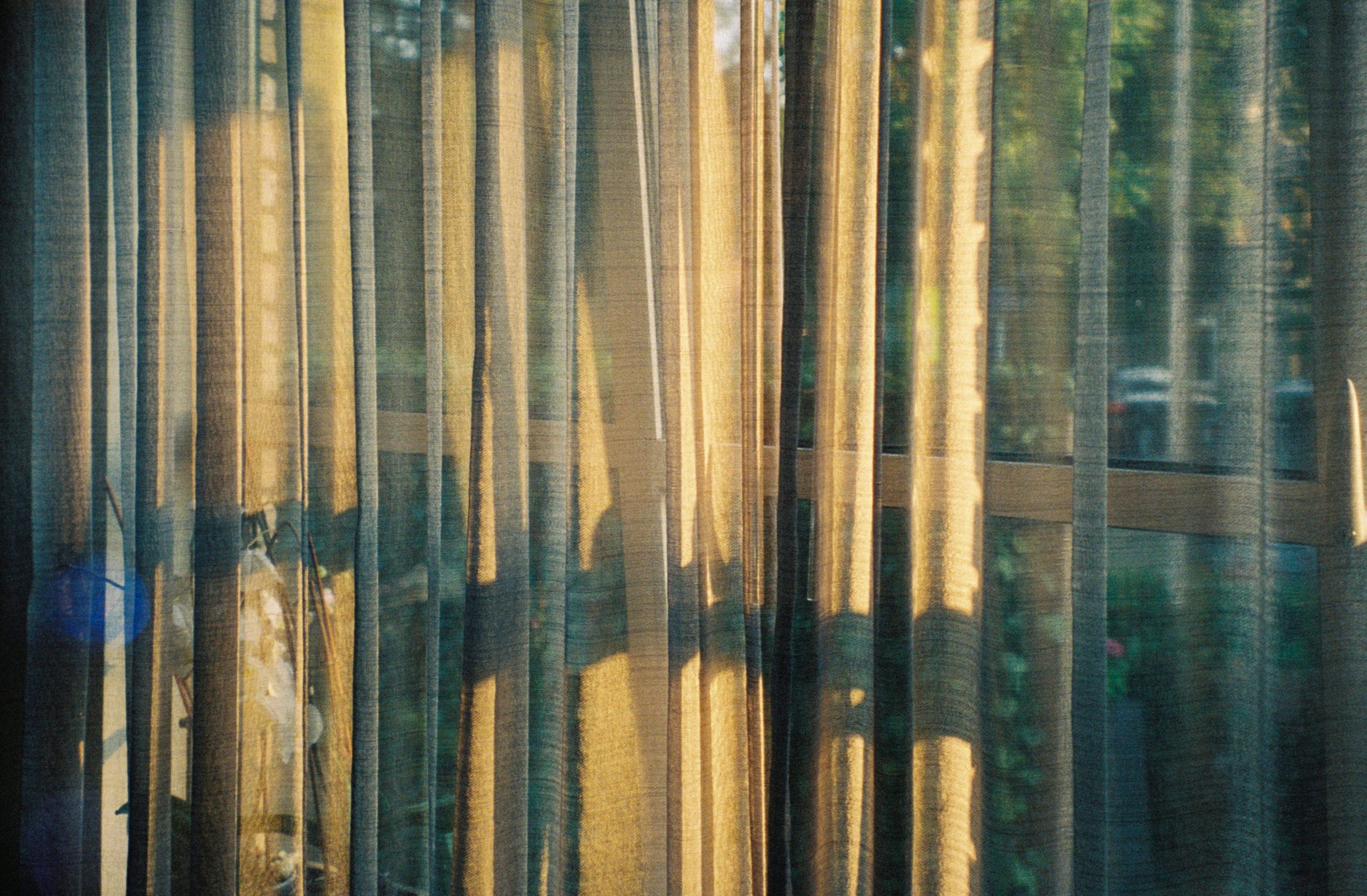 Your Guide to Conservatory Curtains and Blinds
Posted. 29 March 2021
Tags. Special,
If you're looking to update the look of your conservatory, or if you need to put the finishing touch on a new build, then fitting curtains or blinds could be just the thing you need to make your conservatory stand out from the crowd. Most conservatory types feature floor to ceiling windows, which allow for lots of natural light and provide scenic views of the surrounding area. 
However, it sometimes comes with an unintended price. The sun's glare can often be harsh and uncomfortable, making spending prolonged periods in your conservatory difficult. And, all that glass doesn't really offer much in the way of privacy either. 
That's why it's important to invest in a set of functional and stylish blinds or curtains in order to make your conservatory as livable as it ought to be.
Should I Buy Conservatory Roof Blinds?
It's worth noting that all conservatories are different, and may feature different parts from different designers, so there is no 'one size fits all' situation here. If you're unsure whether your conservatory is suitable for the blinds that you have in mind, then feel free to get in touch with us to organise a brief survey of your specifications.
Integral blinds – the ones that operate using a cord or a wand attached to an aliminium fitting – are perfect for the doors and vertical windows of your conservatory, but probably less so for your roof.
A popular option for conservatory roof blinds tends to be pleated blinds. This is because they make efficient use of space and provide a nice amount of shade and privacy whilst also making it easy to draw them back if you need to. They also serve the vital purpose of keeping some of the heat out of the conservatory during those hot summer days.
How to Fit Conservatory Blinds:
Once you've found your perfect conservatory blind, it's time for the hands-on bit: fitting them to your conservatory. This can be done with the help of a specialist or, if you think you can handle it, a bit of DIY.
If you're more comfortable with a specialist blind-fitter, then start by finding a reputable blind-fitting company. With them, you can discuss all the necessary measurements and the colours and fittings that you desire. While hiring a specialist installer can cost you more than if you were to do it yourself, you gain peace of mind and can rely on a quality guarantee if you choose a reputable installer.
However, with a bit of hands-on know-how, installing conservatory blinds yourself can be a rewarding DIY project. Firstly, it's essential that you get your hands on a good quality Self Measure and Install kit, as this will provide you with many of the fittings that you will need in order to hang up your blinds. You will have to pick out the blinds yourself and cut them to size. However, the choice of colour and design is all yours, making this a great option for the home perfectionist.
Should I buy Conservatory Drapes?
If your goal is total privacy and getting rid of sun glare, then a nice set of quality drapes is the perfect option for you. As with blinds, there are a number of options for conservatory drapes depending on how much light and privacy you want in your conservatory.
For instance, good blackout curtains can give your room some much-needed shade – and help cool it down – or shut out all light entirely. They typically come insulated to retain heat, negating the common conservatory problem of overheating in the summer, and have the added benefit of noise-cancelling. This makes blackout curtains a great choice for those who use their conservatory for evening activities or work purposes.
If you value your privacy but also want to keep your conservatory light in the day, then a set of sheer curtains is your best bet. Perfect for relaxing in your conservatory during the summer, sheer curtains reduce the potency of the sun's glare, capture some of its thermal energy in the lining, and look very elegant and discreet while they do it!
For the conservatory owner who really wants to make a statement, why not try out conservatory roof drapes? Conservatory roof drapes are rare, and will take a bit of DIY to get right, but the results are often beautiful AND functional. With conservatory roof drapes, you get plenty of shade from the sun, with the added benefit of turning your conservatory into a Morrocan holiday destination without having to travel!
How to Hang Conservatory Curtains
Once you've chosen the perfect drapes for your conservatory, the task of hanging them follows a similar procedure to our discussion of roof blinds above. If it's roof drapes that you're after, then you'd be best off getting in touch with a specialist installer, as it's not a particularly common conservatory addition and requires a high degree of skill. In any case, here are some things to consider.
Getting the right size is absolutely vital for ensuring your curtains fit in with the overall aesthetic of your conservatory. If you're DIYing it, make sure that your measurements are accurate to millimetre. 
Depending on the shape of your conservatory, a wraparound drape runner can perfectly cover the entirety of your window space. It also eliminates the hassle of having to install and work with multiple curtain rails.
What are some of the ways to ensure that my conservatory is adding value to my home?
Maximising the amount of value that your conservatory is bringing into a house sale is obviously very important to our clients. Added value depends on factors such as: the quality of the build and materials (which we have covered above), how well your conservatory fits aesthetically into both your home and garden, and where your conservatory is positioned.
We all know that Exeter has some of the most gorgeous views around, and a conservatory that opens on to the beauty of its vicinity is sure to add plenty of value to your home. The actual amount of added value is largely tied to your home's postcode, so make sure to do your due diligence. Talk to homeowners in your neighbourhood or look around online to find out how much similar properties in your area have benefitted from a new conservatory.
If you want to create the perfect Exeter conservatory, then please get in touch and chat to a member of the AGS team. You can also download our brochure or pop into our (COVID-safe!) Exeter showroom to get more information.
Other Ways to get Shade and Privacy in your Conservatory:
Remember that blinds and curtains for your conservatory aren't necessarily an either/or proposition, plenty of conservatories have space for both.
One fashionable alternative – or addition to – curtains and blinds is shade sails. These can be fixed up in any uPVC conservatory with minimal effort, and allow for stylish, inexpensive protection from the sun's powerful rays. As they are tied up, they aren't as much of a permanent fixture as blinds or drapes, making them perfect for the conservatory owner who wants to keep their options open.
Whether you're looking to get a new conservatory or upgrade your existing structure, we can help. Contact us today to discuss your options or drop by our Exeter showroom to see some of our conservatories in person.