Lasting products, guaranteed
When you get home improvements, you don't want to worry about them breaking or needing to be repaired. That's why we ensure all our products are of the highest quality, and, for extra peace of mind, everything we install has a comprehensive insurance-backed guarantee.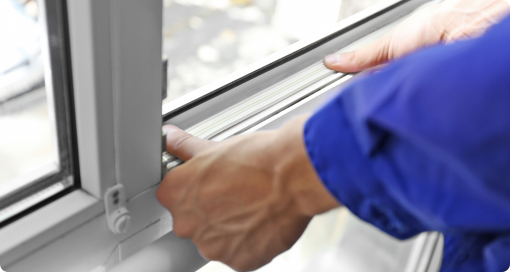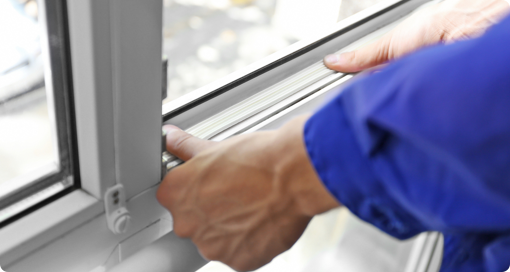 How it works
If any problems arise with your products, whether that's tilt and turn windows or a composite front door, then contact us straight away. If they break, or if there are not performing as well as we promised, then we'll be happy to come and see what we can do. We will – at our sole discretion – replace any product that is beyond repair, or fix any issue where possible. This is only the case if the problem occurs within 10 years after the item was manufactured. 
Always keep your contract for your records. If you think you need to claim, check the reverse of the contract, where you'll find a copy of the full terms and conditions. Here, you can check whether you're still under guarantee and what is covered. When you contact us, keep your contract on you, as we'll need some of the information from it to be able to process your claim. 
How to make your doors and windows last as long as possible
Now you've got your brand new windows and doors, you're going to want them to last. Thankfully, this usually just requires some simple maintenance to keep them in tip-top shape. With just a little bit of TLC, you can ensure your new AGS products keep that "new" feeling for decades. 
You might not know the best way to care for your new windows and doors, so we've compiled a helpful guide that will explain some simple tips on care, maintenance and keeping your guarantee valid.
PVCu care
Taking care of PVCu is really easy!
Grab a bucket of warm soapy water and wipe down your PVCu window frames. Don't be tempted to use abrasive products like metal polish, scouring pads or even glass cleaner, as they can damage the gloss or woodgrain finish on your PVCu frames. 
If you've neglected to clean them for a while and you have some stubborn stains, you can buy a special PVCu cleaner that will help get them looking beautiful and new again. 
To stop condensation problems, find the drainage slots at the bottom of the window and clear any debris you find. An easy way to do this is run a hoover along the inner frame regularly to remove dust and dirt. 
Glass care
All the glass we use is of the highest quality. All of it has been assessed by Glass and Glazing Federation guidelines, so although there may be minor blemishes and imperfections, it won't affect the strength of the window. 
To take good care of your glass, just use a non-smearing glass cleaner and buff your windows clean with a paper towel. Spray the cleaner directly onto the glass (avoiding the frame) and wipe down, applying adequate pressure, until it has almost disappeared. Then use a new paper towel to buff it dry. 
You can do the same with the outside of your window too, so your windows will let the sunlight stream in with no obstruction. 
External glass
Clean once every four months

If it's really dirty, wash it down with warm soapy water first

Then finish with a glass cleaner

Only use a soft, clean cloth or paper towel
Internal glass
Clean every month

Finish with a glass cleaner

Use a soft clean cloth and kitchen roll to finish. 
Hardware
Any metal-to-metal joins that don't have nylon bearings protecting them need to be lubricated once a year with a light engineering oil. If you're not sure which joints we're referring to, they include: friction stays, hinges, espagnolette, gearing mechanisms, shootbolts and locking mechanisms. 
Rollers on door bolts and shootbolt mechanisms that work with the locking keeps should be lubricated once a year with a light grease such as lanolin. If you're not sure what joint is what, just ask your AGS expert when they're installing your product. 
How to keep your hardware clean
Clean your window joints every four months

Use a chamois leather or soft duster to remove dirt and built-up dust

Using a better product to do this means you won't have to do it so often

Always avoid abrasive products and solvents such as metal polish, scouring pads or acetone
Cleaning tips
Always remove rings, bracelets and watches before cleaning glass – you don't want to accidentally scratch the glass!

Never walk on top of a bay roof, or lean ladders against window frames, glass or guttering. Use tower scaffolding if necessary. 

Keep an eye on which product to use on which part of your door, to make sure you don't get them mixed up
Handles
Wipe with a damp cloth and dry with kitchen towel to remove any built-up dirt or dust
Seals
These are incredibly important to stop draughts entering your home and to stop heat escaping. Clean them with a damp cloth and check that they aren't letting any cold air in. If they've become dislodged, just slide them back into position.
Composite door care
Composite doors are our sturdiest doors, and they will protect you and your home. Show you care by giving them a touch of TLC. Each part of the door will need different care
Door leaf

: Wipe off grit or grime with warm water and dry with a soft, clean cloth

Door frame

: Use warm soapy water to clean. You might need specialist PVCu cleaner if you have stubborn stains

External glass:

Use warm soapy water to clean and finish with a standard glass cleaner

Leaded glass:

Wipe down with warm soapy water and a soft cloth. Again, finish with a glass cleaner. Be aware that natural oxidation will occur as time goes by.
Hardware:

Just wipe clean with warm water until the components shine. To avoid oxidation, add some light engineering oil (three-in-1 works well). This is especially important if you live near the coast or an industrial site.

Hinges

: Lubricate with light engineering oil to keep them working smoothly

Cylinder locks

: Use a teflon-based lubricant, never oil or graphite powder. 
0% APR representative on orders over £3,000
We have various low-cost finance options available. Get a quick quote and apply for finance at the same time.
Customer stories
We pride ourselves on outstanding customer service and enjoy hearing your experiences of our products in your homes.